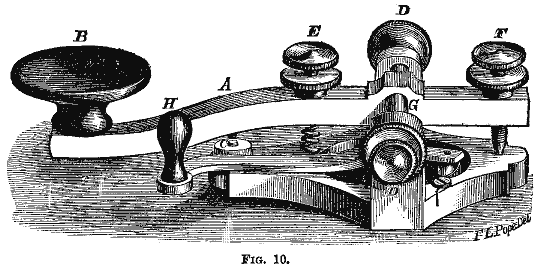 Welcome to

The SCAG SKD Rules
SKD - every New Year's Day - every Midsummer's Day
---
SKD Midsummer will take place 22nd June 2019, 0800-2200 UTC.
RULES
SKD is no "contest". The goal is to give us a pleasant opportunity
to work CW-QSOs at a convenient speed using a straight key.
The competition is to work the most beautiful CW ever heard.
Time
0800 - 2200 UTC
Frequency bands in KHz
3540-3580
7020-7040
10105-10125
14050-14070
The competitors are asked to work in the 7, 10 and 14 MHz bands
to give non-Scandinavian friends and colleagues better opportunities
to QSO Scandinavians.
Mode
Only CW using a straight key
Scoring

In every QSO, in your log, the style of your counter operator's morse code shall be marked 1.0 - 5.0 according to your personal opinion.

The final mark will be calculated by the SKD manager in the following manner.
The number of received marks must be five or more to get into the list.
So, work more than five stations to be sure.
The sum of all QSO-marks will be divided by the number of marks received.
Thus the maximum mark will be 5.0
Awards

Diplomas to those who send in their logs.

SKD Straight Key Award
will be awarded to those who send in their logs.
The Diplomas for winter+summer will be distributed in the late fall.

The SKD Plaquettes
The "Golden Key Plaquette" will be awarded the operator given the highest mark
in the SKD. If more operators have the same highest grade,
the highest number of received grades will qualify.
The "Silver Key Plaquette" to the second best,
The "Bronze Key Plaquette" to the operator(s) on third place.
Logs
Any kind of log is appreciated, as long as it is e-mailed.
The log excerpts shall contain at least:
Own call sign
Worked station
Given score

Your logs must be sent within one week after the SKD day.
Please add comments or tell us about nice SKD experiences.
Please send your logs with e-mail, to SKD@scag.se
Then it will be possible for the SKD manager to QSL your log!

No snail mail please.

73 and BCNU
Lars sm0oy
SKD Manager
---
---
2018-01-18